This page:Welcome to the PANDORA project > News & Highlights > Project news > Pandora meets for General (social distancing) Assembly
Pandora meets for General (social distancing) Assembly
This year's PANDORA annual meeting took place digitally in mid-May 2020
20 May 2020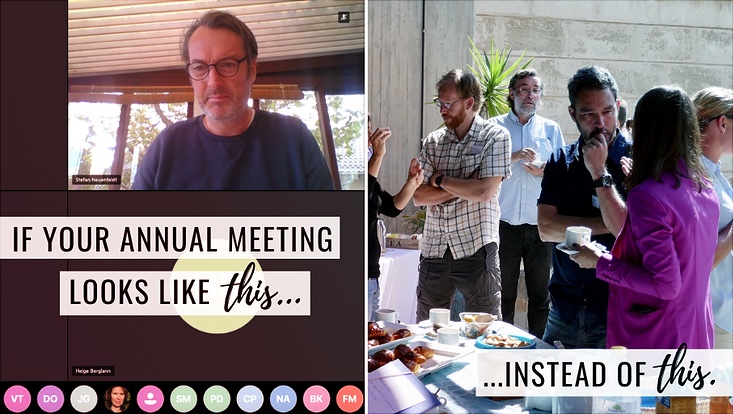 Photo: PANDORA Project 2020
Last week Pandora partners met digitally for their third general assembly, marking the half-time line of the project.
From 12 to 14 April 2020 partners discussed topics including:
·       Review of available genetic information on population structuring in exploited species,
·       Estimate of welfare outcomes under pretty good yield policies, including research brief aimed at policy makers,
·       Impacts of new management systems on market supply and food security,
·       Improved management scenarios,
·       Stakeholder engagement, also in times of Covid-19,
·       and a discussion on the forthcoming Pandora toolbox.
Due to the current pandemic, this year's annual meeting had to take place digitally with over 40 project members dialling in from various locations across Europe. Although the meeting was very productive, we all agreed that a meeting in person would have been a lot nicer in terms of networking and socialising!
Since its launch in May 2018 the Pandora project has published over a dozen papers and held six stakeholder meetings in the North Sea, Baltic Sea, Aegean Sea, Western Mediterranean Sea, Strait of Sicily, and Bay of Biscay. Industry self-sampling is also ongoing and successful. The next round of workshops, which was originally planned for mid­-2020, will be postponed to early 2021 due to the implications of the Covid-19 outbreak.
Stakeholders interested in taking part in future Pandora events can register on the stakeholder database.