Research in PANDORA
As indicated in the map of our case study regions, research in PANDORA focuses on four main topics: spatial structure, density dependence, food web interactions, and environmental (abiotic) drivers. A fifth activity undertaken in some of the case studies is industry self-sampling, as described below.
Without new knowledge about fish biology and environmental conditions, many assumptions must be made, either implicitly or explicitly, based on the stock assessment methods. Incorrect assumptions can have substantial impacts on stock assessment results and advice to management. Unfortunately, for various reasons there is a lack of understanding of the four research topics described below for most, if not all, stocks. Fisheries science is at a point at which decisions must be made—whether comprehensive research should be focused on understanding these processes or whether management should be designed to be robust, not just conservative, to the uncertainty. PANDORA advocates process-related research where possible, and robustness to uncertainty where necessary.
We are conducting research about the following topics:
Spatial structure

The co-occurrence of by-catch and target species at small spatial scales and the expansion, contraction or shift in the distribution of species at larger spatial scales can have major impacts on fisheries. For example, populations of species with large geographical distributions (such as Atlantic mackerel and hake) are increasing while those of boreal species are declining at the southern edge of their habitats. These changes are, at least to an extent, caused by climate-driven warming. Widespread fish stocks display particularly large changes in distribution which, in turn, have important policy implications. However, current estimates of MSY (Maximum Sustainable Yield)-related reference points do not account for changes in spatial distribution. It is therefore the goals of PANDORA to increase the data foundation for current and future estimates of spatial distribution of the fish species in focus of this project.
Case study regions: Northwestern European Shelf, Eastern Baltic Sea, Bay of Biscay, Western Mediterranean
Density dependence

Many European fish and shellfish stocks have re-built in recent years and some species now occur at very high abundance. Reductions in fish growth, a response to increased competition for limited prey resources, will have important consequences for single-species and ecosystem-based fisheries management by decreasing stock productivity. Rebuilding SSB (spawning stock biomass) to high levels has potential economic tradeoffs including larger catches of smaller individuals with a lower (per unit weight) market value. 
Case study regions: North Sea, Eastern Baltic Sea, Western Mediterranean, Strait of Sicily, Aegean Sea
Food web interactions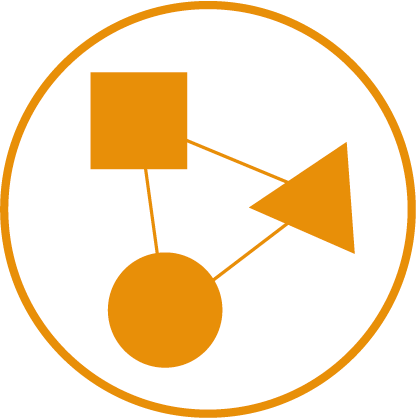 The concept of stock-specific MSY is challenged when changes in the abundance of one stock directly influences the abundance
of another stock. For example, management actions aimed to increase the stock biomass of piscivorous fish above a pre-cautionary SSB threshold will increase predation rates on forage fish (exploited by other fisheries). In cases of strong top-down control, the forage fish SSB may respond by decreasing below a sustainable level. In short, using a single species approach to achieving MSY for both a predator and its prey may not be realistic. PANDORA will focus mostly on the assessment of MSY as a probability distribution according to the 'pretty good yield' concept  in relation to food-web interactions. 
Case study regions: North Sea, Eastern Baltic Sea, Strait of Sicily
Environmental (abiotic) drivers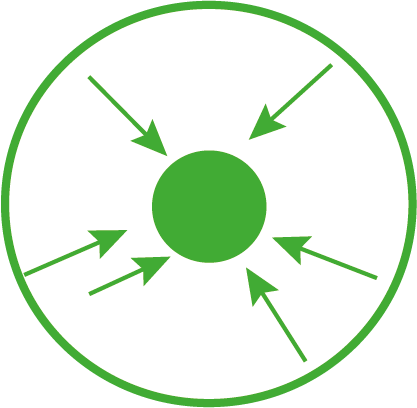 Climate-driven factors (e.g. effects of temperature on individual growth, altered sea currents and plankton production) can cause species-specific changes in productivity (i.e. changes in the relationship between SSB and R). Fish stock assessments assume long-term (decadal or longer) stability in the SSB-R relationship when calculating FMSY and other reference points. Environmentally sensitive SSB-R relationships will allow management to rapidly adapt to changes in the productivity of fish stocks.
Case study regions: North Sea, Eastern Baltic Sea, Bay of Biscay, Western Mediterranean, Strait of Sicily, Aegean Sea
Industry self-sampling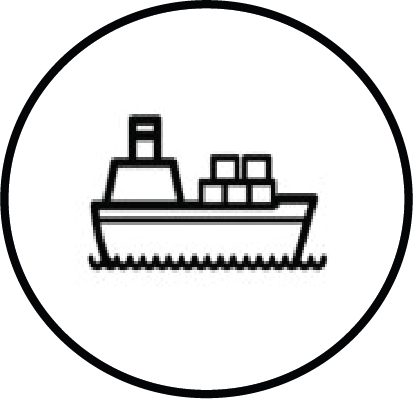 When requirements for biological data are linked clearly to identified management needs, data collected with and by fishermen has the potential to improve fisheries assessment, management and the long term prosperity of the sector. As part of their quality assessment procedures, pelagic fishing vessels and factories often measure several biological parameters of the catch (e.g. species compositions, weight and fat content), as well as information linking the biological data to each specific haul location and depth. Besides the commercial interest in this information, it is potentially also very valuable for stock assessment and ecological research, but rarely is it stored or used for purposes beyond immediate commercial needs.
Through PANDORA, we will design and pilot industry self-sampling programmes that build upon existing QA procedures to provide finely resolved spatial and temporal information on the size and age composition of species, their condition, growth rates and changes in their distribution and abundance. Specifically, we plan to ensure that the data collected is relevant to application in the scientific assessment of fish stocks by designing the program with auditable processes that lead to data quality consistent with the requirements of the EU data collection framework. Necessary parallel work includes ensuring that the data has utility in the stock assessment process and establishing the skills and training to make the pilot successful. In the Northwestern European Shelf case study region, the pilot study will focus on mackerel, with 3 (initially) pelagic fishing vessels and a processing factory. Furthermore, mackerel and herring will be targeted in the North Sea, covering catch composition, sizes, maturity and condition (P22, P1). This work will expand the ongoing self-sampling programme of pelagic fisheries, by training crew members and factory samplers in biological determinations (notably sampling techniques, maturity, condition, possibly stomach contents) which will make the data directly relevant for biological analysis, for example on growth rates and energy-budget modelling.
Case study regions: Northwestern European Shelf, North Sea
Participating project partners: Scottish Pelagic Fishermen's Association (SPFA), University of the Highlands and Islands (UHI), Marine Scotland Science (MSS), Danish Pelagic Producers Organization (DPPO), DTU Aqua